July 2020 Update: Shareholder Yield vs. Dividend Yield
The epic between dividend yield and shareholder yield is pretty lopsided so far...
For more on shareholder yield vs. dividend yield, you can read my introduction to June's update here. You can also check out the YouTube video where I originally brought forward the idea.
If you don't read it, just remember these portfolios were generated quantitatively; they weren't made based on analysis of any kind. So any good picks are not a result of any of my genius, nor are any bad picks my fault. ;)
The portfolios are also weighted to equal the S&P 500's weighting in each sector. The goal there was to isolate performance to the stock selection as much as possible rather than merely reflecting biases toward higher-yielding sectors such as Utilities, REITs, and Energy.
Without further delay, here was the performance of each portfolio for the month of July and since inception vs. the S&P 500 (both equal and market-cap weighted):
July 2020 Performance [1, 2]
Shareholder Yield +6.3%

S&P 500 +5.1%

Dividend Yield +2.3%.
Since Inception (May 4, 2020) [1, 2]
Shareholder Yield +17.9%

S&P 500 (equal weight): 15.7%

S&P 500 (market weight): 15.6%

Dividend Yield +8.9%
Shareholder Yield Top & Bottom Performers [1]
Top 5: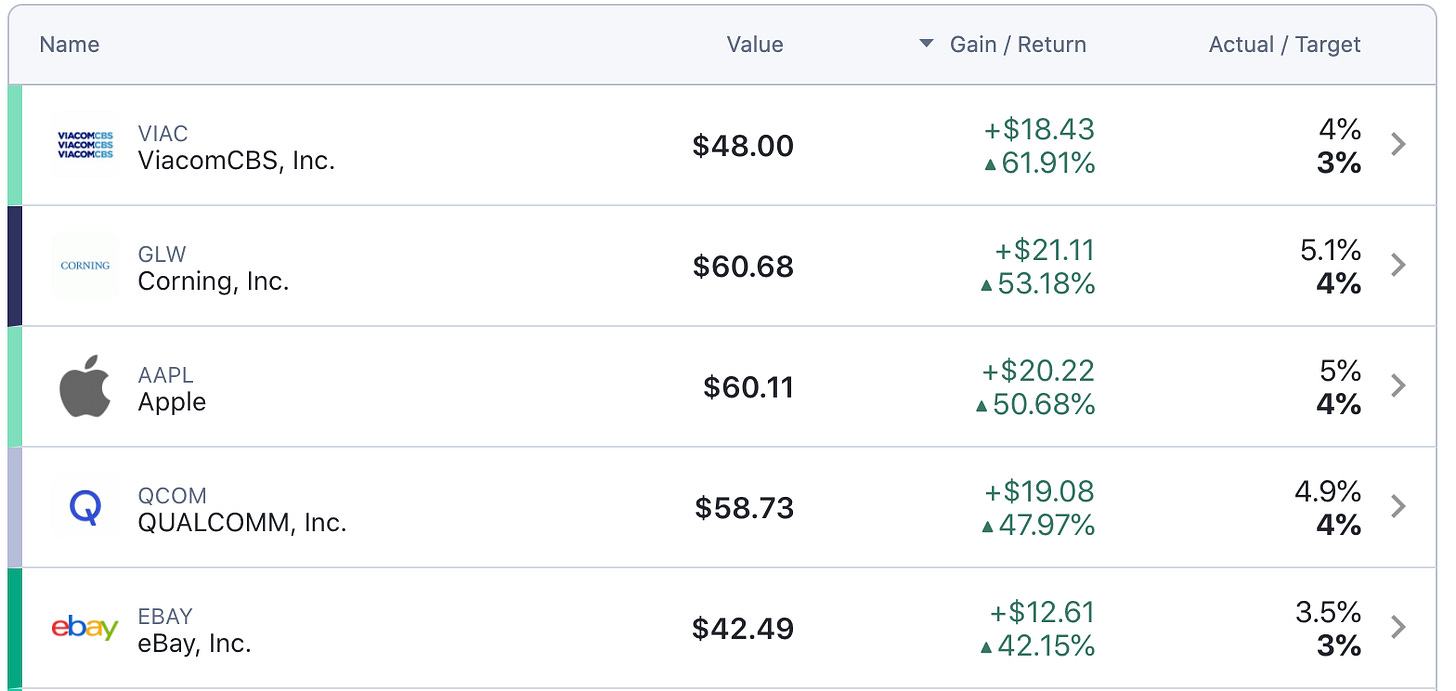 Bottom 5: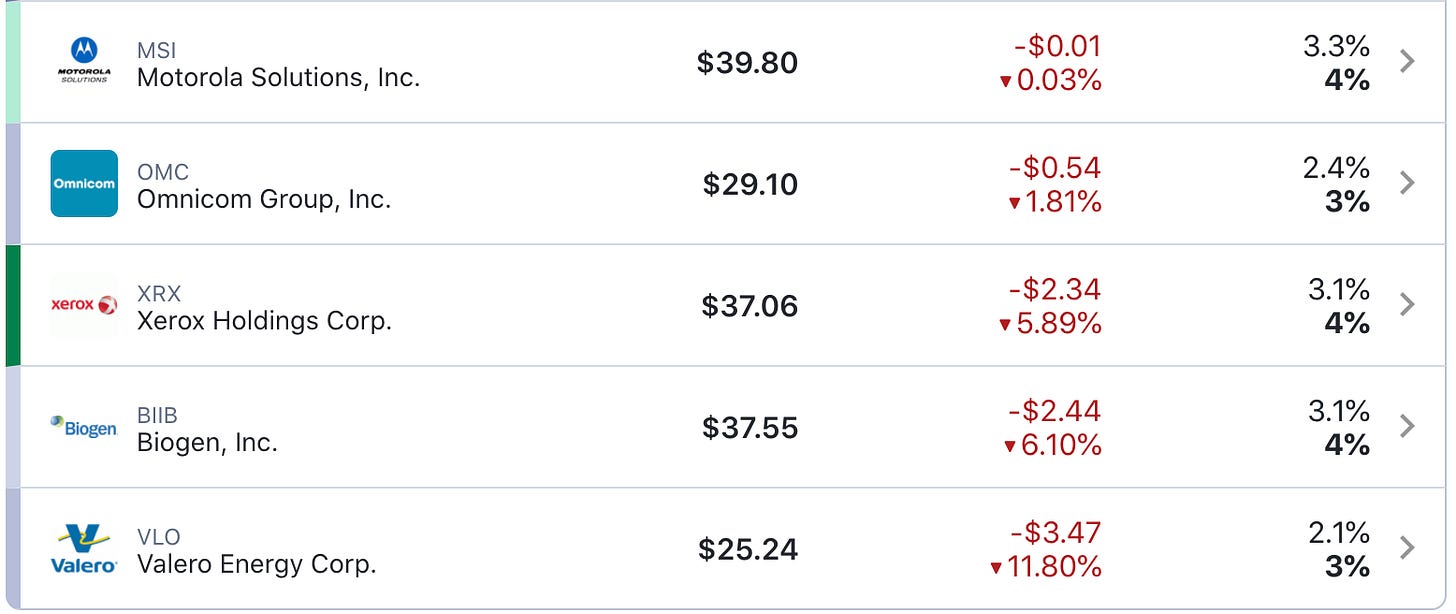 Dividend Yield Top & Bottom Performers [1]
Top 5: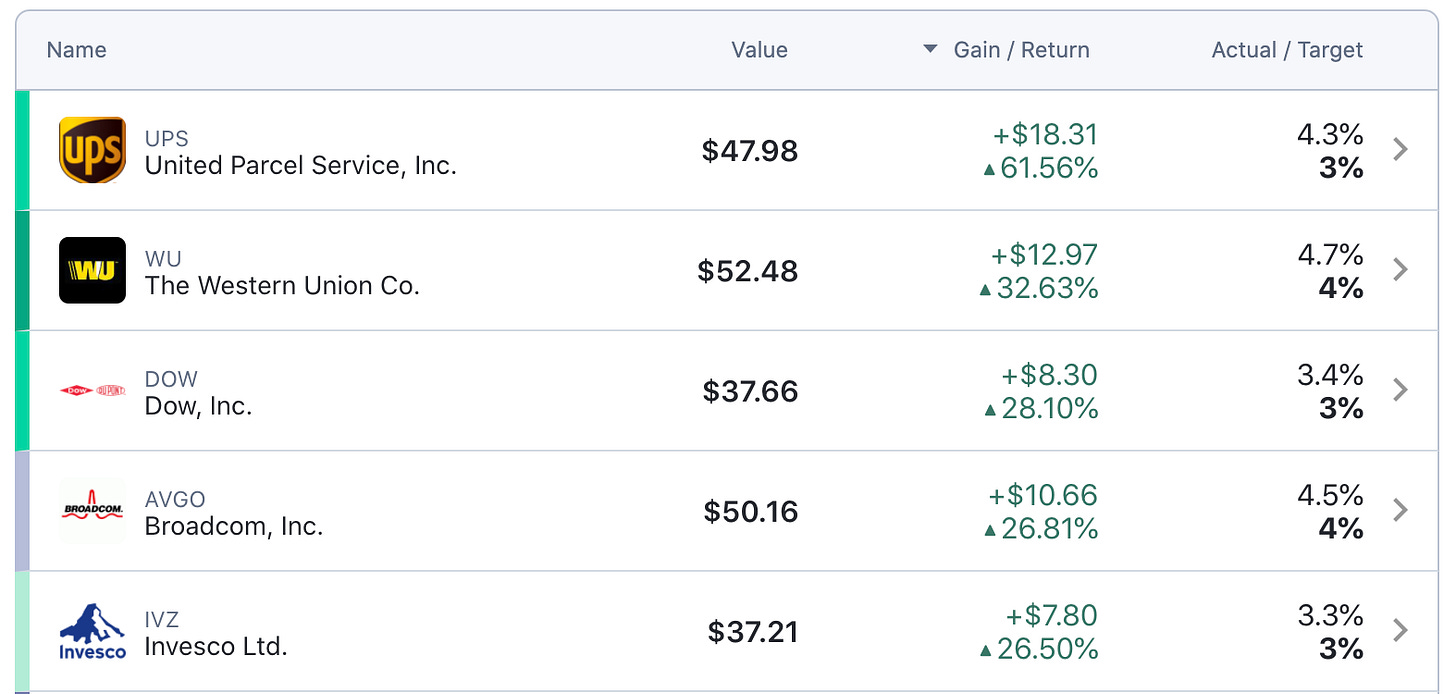 Bottom 5: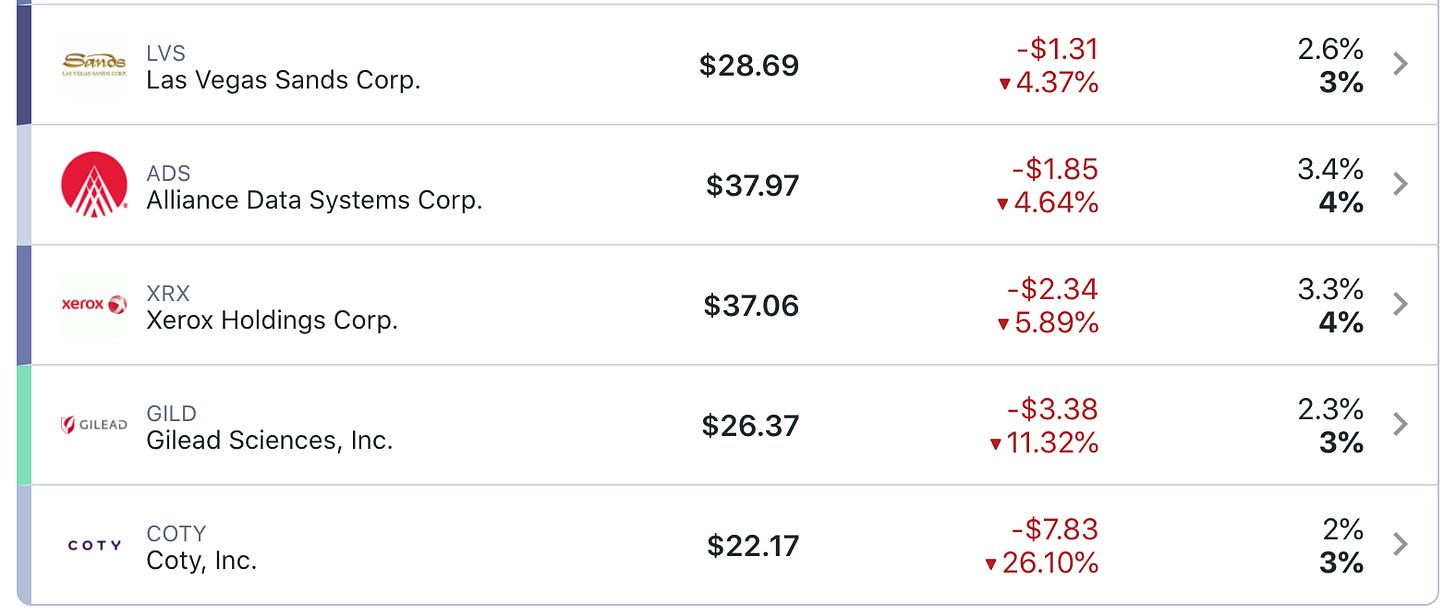 References
[1] Portfolio performance & stock total return data from M1 Finance.
[2] S&P 500 performance data from Folio Institutional. Equal-weight S&P 500 based on the ETF "RSP."
Disclaimer
I own all of the securities mentioned or displayed in this article except for RSP.
This article and everything else on this blog are for information only. It should not be considered investment, tax, or legal advice. This is not an offer or recommendation to buy or sell any security. I can't guarantee the accuracy of data. Past performance is not a guarantee of future results. Investing involves risk. Do your own research before investing or seek professional help. By accessing this article, you agree to the full Disclaimer, which you can read here.